Private Pilates in Clearwater
At Poise Pilates, we use traditional and modern Pilates techniques. Our focus is on reducing pain, developing stronger core and back stability, increasing range of motion, and strengthening the body overall. Contact us for private Pilates classes in Clearwater FL.
Pilates Classes in Clearwater, Florida

We are a small studio with a passion for helping people achieve a better quality of life with Pilates. Through her personal journey from constant pain to a healthier body, our co-founder Victoria felt inspired to share it with others! Now Victoria wants to help you to feel and look better. If you've tried everything to reduce pain or you're discouraged with your current exercise routine, Poise Pilates may be your answer. We are accepting new clients for Pilates classes in Clearwater, Florida, and will be happy to book you for an introductory private Pilates Class to experience it for yourself.
What is Pilates?
Pilates is an exercise system developed by Joseph Pilates. The goal of Pilates is to strengthen muscles, increase flexibility, create mind-body connections, and improve balance and body coordination. Exercises are performed on a mat and specifically designed equipment. The Pilates system includes exercises for all aspects of the body and improves function for any sport or activity.
Pilates was created in the early 1900s and was far ahead of its time. It achieved widespread popularity and recognition only in the first years of the 21st
What Would you Like to Learn About?
Pain Relief
Pilates can help you experience pain relief. Headaches, stress, sleep quality, migraines, and energy levels can be improved. You can enjoy an overall improvement in well-being.
Private classes
We will tailor a Private Class just for you. After an interview, we will help you reach your goals. You can perform better as an athlete, improve physique, feel less pain, and enjoy greater flexibility.
Egoscue
Egoscue is a special form of postural therapy designed to eliminate chronic pain without drugs or surgery. This method is very easy to do and is amazingly effective.
I've had back pain for years and have been to the doctor, seen multiple chiropractors to no avail. Pilates with Victoria is the only thing that has provided relief. Thank you Victoria and Poise Pilates!!
– Mike K.
Begin Your Journey to a Healthier Body
Full Length Introductory Pilates Session only $39
Gain Flexibility, Strength, and Weight Loss
When Joseph Pilates developed his exercise system, he created a comprehensive method for improving body symmetry, strength, and flexibility. He didn't realize it at the time, but it was also very effective at relieving chronic pain or body limitations caused by lack of movement, poor posture, and past injuries. He also developed very specific equipment to assist in these goals and provide faster, safer results.
Core Strength
By gradually strengthening all groups of muscles that are part of the core, we improve stability and reduce back pain, abdominal pain, and lift the pelvic floor. We use a variety of equipment, such as a "Reformer" and "Pilates Arc," to achieve the best results while minimizing the chances of injury and unnecessary stress.
Symmetry
Work and everyday life result in body imbalances. Tightness and hypermobility lead to pain and injuries. Performing a simple task can become difficult or even dangerous. With Pilates, we work bilaterally, gradually strengthening muscle groups while improving flexibility and increasing range of motion. As a result, this approach helps improve overall body symmetry and functionality.
Range of Motion
Past injuries and years of inactivity can negatively affect your range of motion. Through the use of our targeted Pilates techniques, we can help you heal and recover your range of motion.
Posture
Posture is a problem for many people and can cause insecurity and self-consciousness. Dowager back, kyphotic thoracic, forward head position, swayback, rounded shoulders, or a flat back can all be improved with dedication and the correct exercises. At Poise Pilates, we focus on restoring postural alignment for all our clients.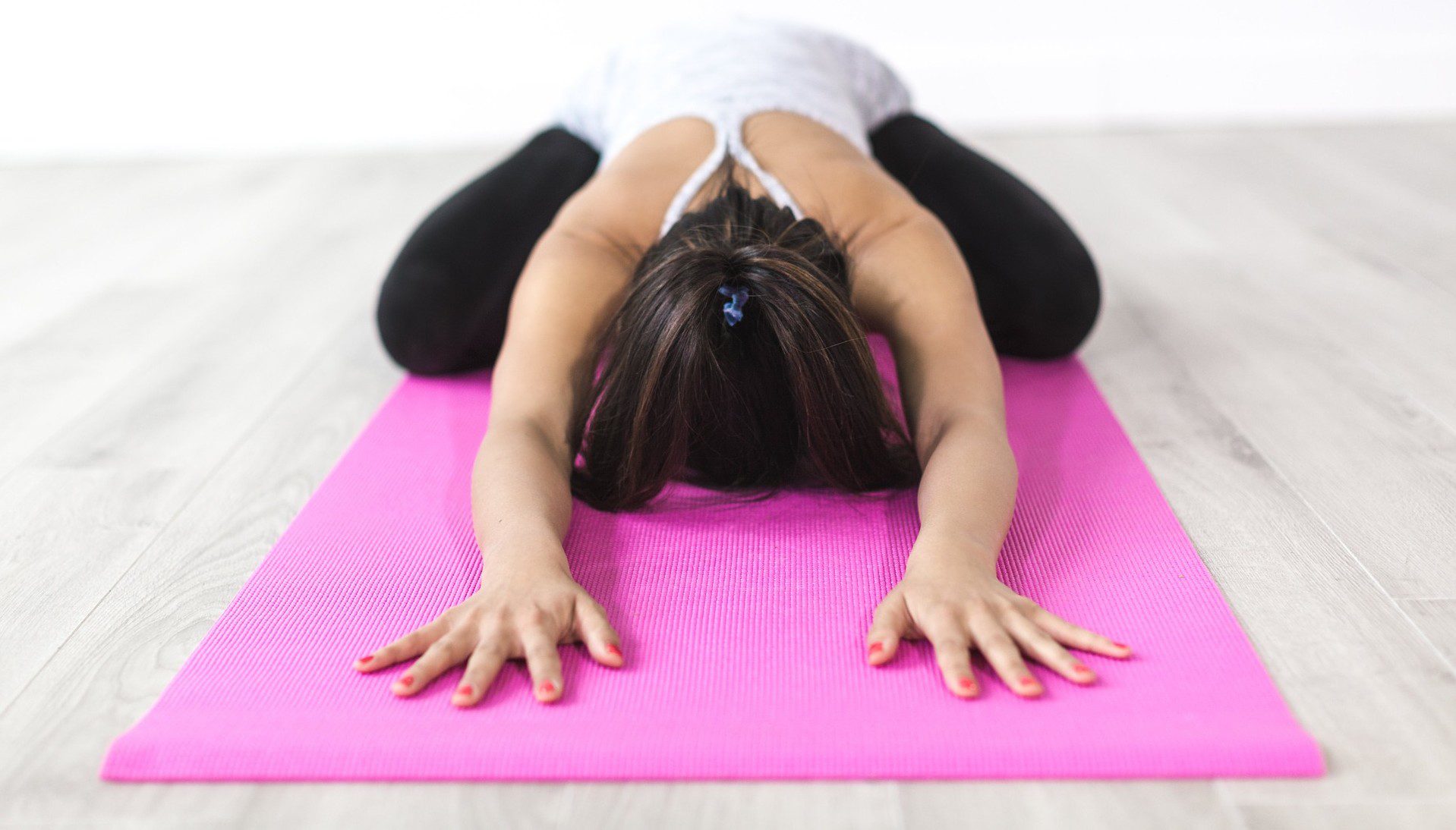 Pilates For Every Body
Whether you are an athlete or want to be able to lift your grandchildren we've got you! We want to help people to become more active and do what makes them happy.
Pilates Classes are Great for Helping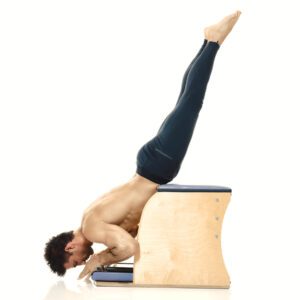 Athletes
Athletes often overuse and stress very particular groups of muscles daily. Pilates can help balance the body and introduce new movement patterns to the everyday routine.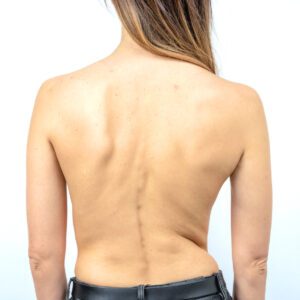 Individuals with Scoliosis
Having scoliosis is very challenging. Dealing with everyday pain is one thing, but it often comes with social insecurity. We understand you personally and know how much scoliosis affects your daily life. We have also seen firsthand the false promises that cannot be delivered. In our studio, we focus on reducing pain, stabilizing the curve, and then improving strength and functionality.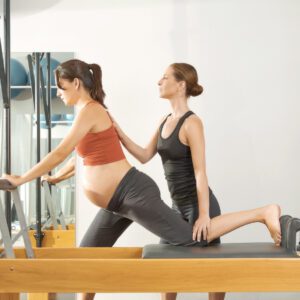 Pregnant Women & New Moms
Pilates offers a safe form of exercise and body betterment for pregnant women. After pregnancy, Pilates also addresses the abdominals and helps women regain that flat stomach they had before pregnancy.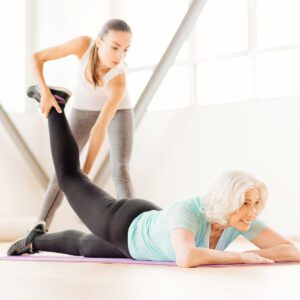 People With Back Pain
Pilates on the Reformer is ideal for people who suffer from back pain. Pilates on the Reformer is ideal for people who suffer from back pain. Supportive exercises can gradually strengthen the muscles around the problematic area. Also, to expand our services, we utilize the Egoscue Method, which helps address problems with more sensitive clients.
A Pilates Program Specifically For You
Because no two bodies are the same, we tailor your private class specifically for you. Whether your goal is weight loss, pain relief, or muscle tone, we will create a class that will help you achieve your goals and feel great!
What to Expect from Poise Pilates
Our instructor will begin by taking your information and listening to your concerns about your body. She will also need to know the history of your body, any operations, accidents, and similar information. This is important so she can plan your exercises around any challenges or limitations you may have while working towards improving them.
You may think that you need to go to the gym and lift heavy weights to strengthen your body. And experience all of the pain and discomfort that goes with it. Typically weight lifting creates significant imbalances and doesn't strengthen vital muscle groups like the core and back muscles properly. So, if you have been going to the gym as your primary way of exercising, you will find that Pilates addresses the imbalances caused by heavy weight lifting.
We don't believe in "no pain, no gain." That mindset is not part of Pilates. At no time are we going to ask you to overwhelm your body, tear muscles, etc. Pilates seeks gradual, steady improvement. You will be trained to achieve a stronger body without drastic methods.
In our studio, you will most likely use a Reformer or other equipment for most exercises. This helps the instructor isolate muscle groups and target specific areas. Your Pilates instructor will help you become stronger and more flexible.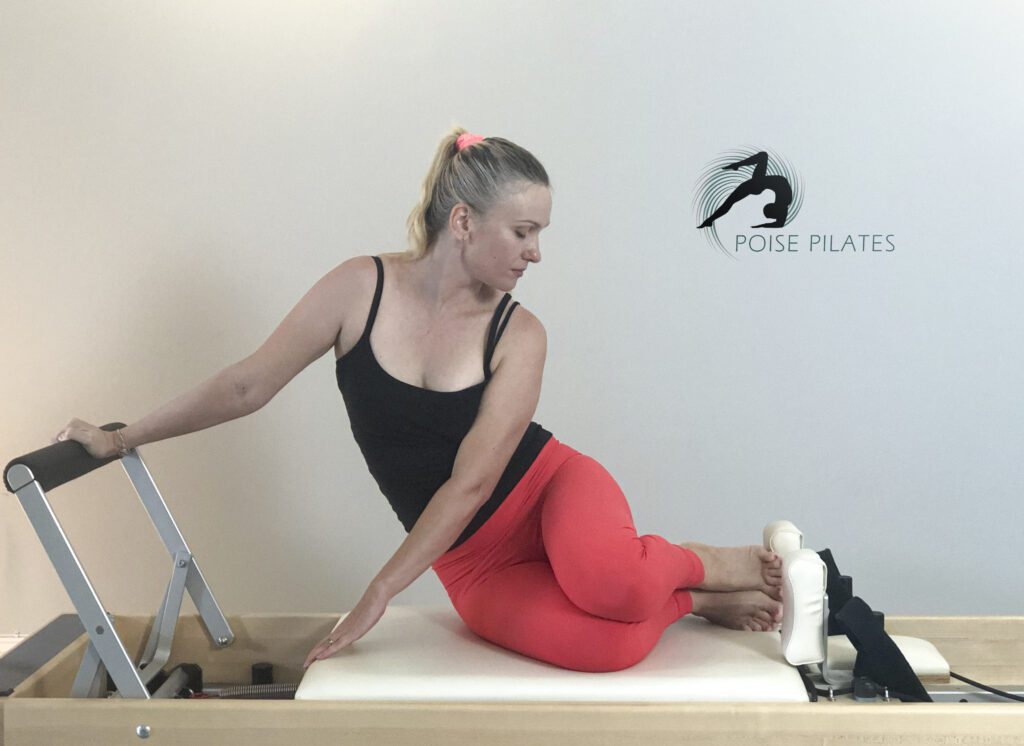 Begin Your Pilates Journey
Schedule your first private class for only $39