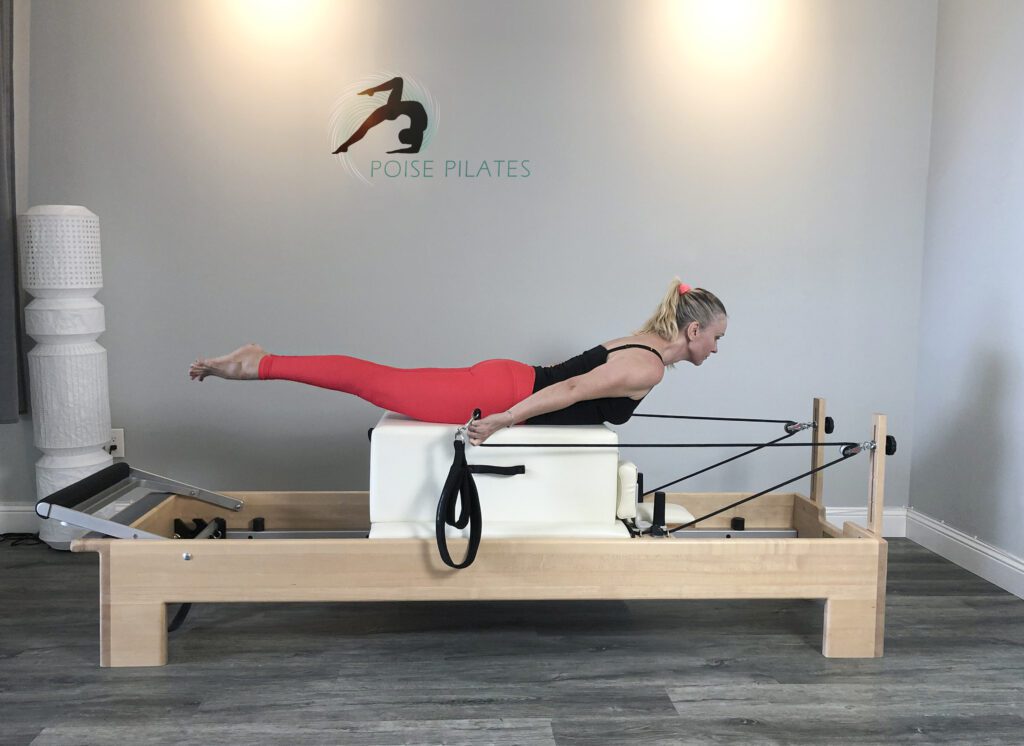 Pilates Exercise Classes for Back Pain, Hip Pain, and Scoliosis
Are you a physically active person, but you're experiencing chronic back or hip pain? Do you struggle with scoliosis and want a scoliosis exercise program to improve your body and quality of life? If either sounds like you, it may be time to consider a Pilates class to manage your pain.
The Benefits of Pilates Goes Beyond Pain Relief
Pilates is highly beneficial for improving strength and flexibility. During Pilates classes, we isolate muscle groups with specific exercises to prevent compensation. This approach ensures overall improvement om core strength, posture, abdominal strength, and vitality.
Also, using Pilates can help relieve headaches, migraines, and stress while improving sleep quality, increasing energy, and enhancing your overall sense of wellbeing.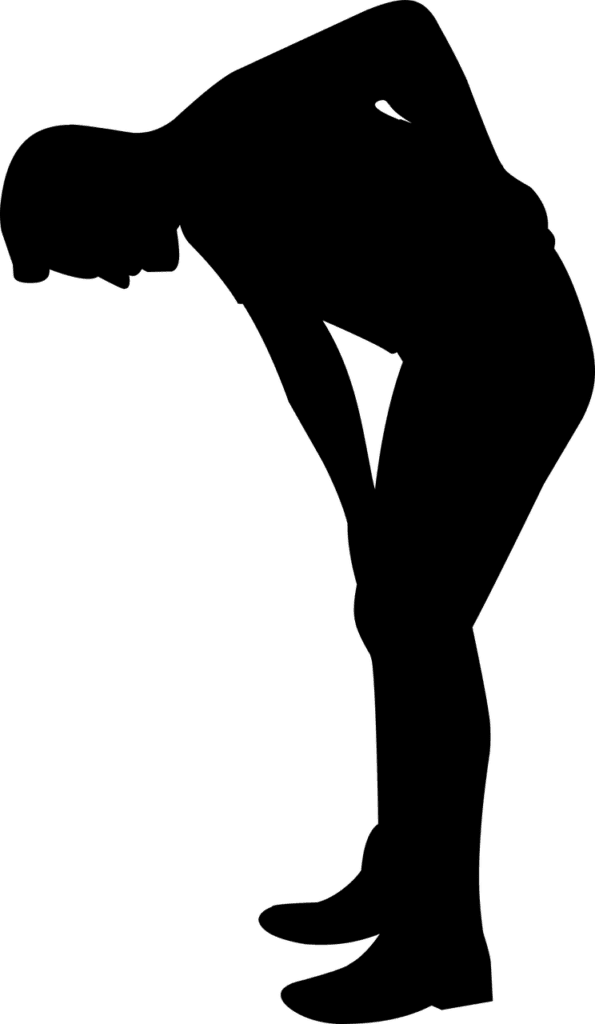 Begin Your Journey to a Healthier Body
Back Injuries and Pilates
Back pain can come from many sources, including bulging and herniated discs, spinal stenosis, osteoporosis, and more. First, it's essential to understand the root cause of your pain. At Poise Pilates, we do not perform diagnoses and encourage clients to talk to their doctors.
However, diagnoses are not a cause but an effect in many cases. For example, pain can develop because of body imbalances and weak muscles. That's why it is vital to understand your current situation to chart a new course. Every situation requires a different approach and has its own exercise limitations to prevent further injury.
I have pretty severe Scoliosis and every time I would exercise, it would cause severe pain. When I called Victoria I was very concerned about starting to exercise. However, with her unique approach to people with Scoliosis, after every class I feel so much better and I don't have any after effects like when I used to try to exercise. My pain has eased overall as well! Thank you so much for helping me get stronger and more fit!
– Linda
Pilates for Hip Pain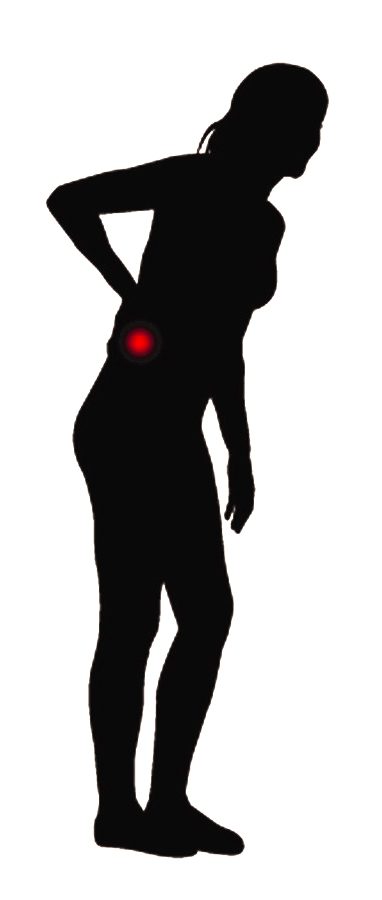 If you suffer from hip pain, Pilates is an excellent way to decrease pain. By using specific stretches and exercises, we can help increase flexibility and build strength in muscles like hip flexors. Also, hip pain is often accompanied by pelvic misalignment. Bringing your pelvis back into alignment is an additional focus. Our instructors use a Pilates Reformer and will guide you through gentle movements. As a result, your hips will better tolerate the exercises, get stronger, and you will regain mobility.
Pilates for Knee Pain
Problems with the ankles and hips severely affect knee function. That is why it is essential to look at the entire body. By improving ankle strength and gait, you can reduce tibial torsion. Also, overdeveloped adductor or abductor muscles can affect your knees, causing pain. In other words, an imbalance exists between the inside and outside of the leg muscles. Reformer Pilates has a range of exercises that address these areas and can significantly reduce knee pain.
Pilates for Scoliosis
Not every scoliosis exercise program is created equal when it comes to strengthening, stretching, and balancing your body. Using scoliosis Pilates techniques along with proprietary equipment designed for clients with scoliosis, Poise Pilates can improve the quality of life for anyone who has scoliosis.

When you meet with an instructor, they will review your x-rays and run a series of tests to confirm your curve. Then, they will tailor an individual scoliosis exercise program for your needs. A Pilates Reformer machine will be used to improve core stability, reduce muscular rotation, and strengthen trunk muscles. By focusing on elongation first and stabilization, we ensure pain reduction. Additionally, by concentrating on opening the ribs and increasing lung capacity, we improve oxygen flow in the body. This approach is important because low oxygen levels in the body are linked with heart disease and shortened life expectancy.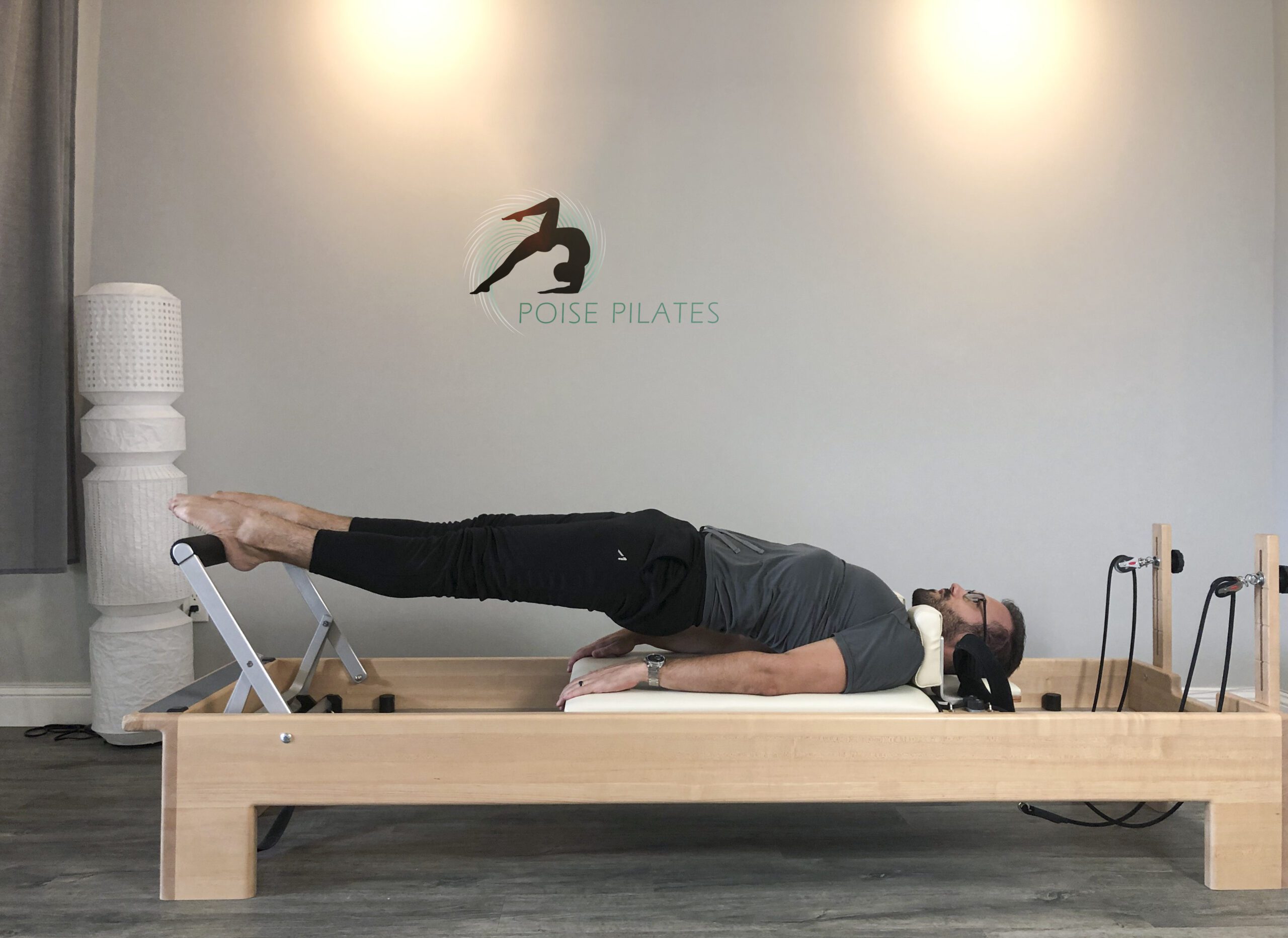 Mend Your Body & Ease Pain with Poise Pilates
No two bodies are the same. That's why we can tailor a class specifically for you. It doesn't matter if you're an athlete or want help with a problem area of your body. Regardless, Pilates can help.
First, we will listen to your concerns about your body. We will also ask you about your body's history, such as surgeries or accidents. Then, we will tailor an individual class just for you.
At Poise Pilates, we don't believe in the phrase "no pain, no gain." And we will never ask you to overwhelm your body or tear your muscles. Gentle Pilates seeks gradual, steady betterment. Also, it's particularly easy on the body so that you can achieve strength without drastic methods.