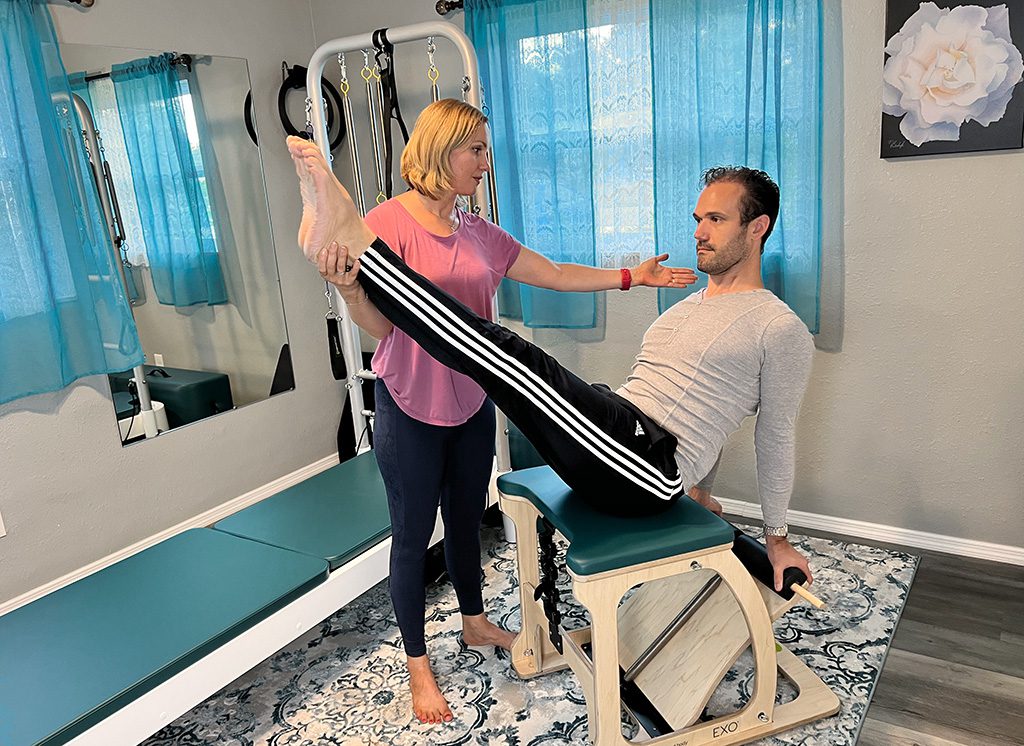 A Unique Pilates Program for You
What are your goals for your body? A prettier physique? A stronger body? Reduction of pain? More flexibility? We will listen to your goals and structure your private Pilates classes to achieve those goals.
The exercises you do will be customized to your unique needs, and routines will focus on:
Correcting body imbalances
Developing your overall body integration
Improving overall body function
Reducing pain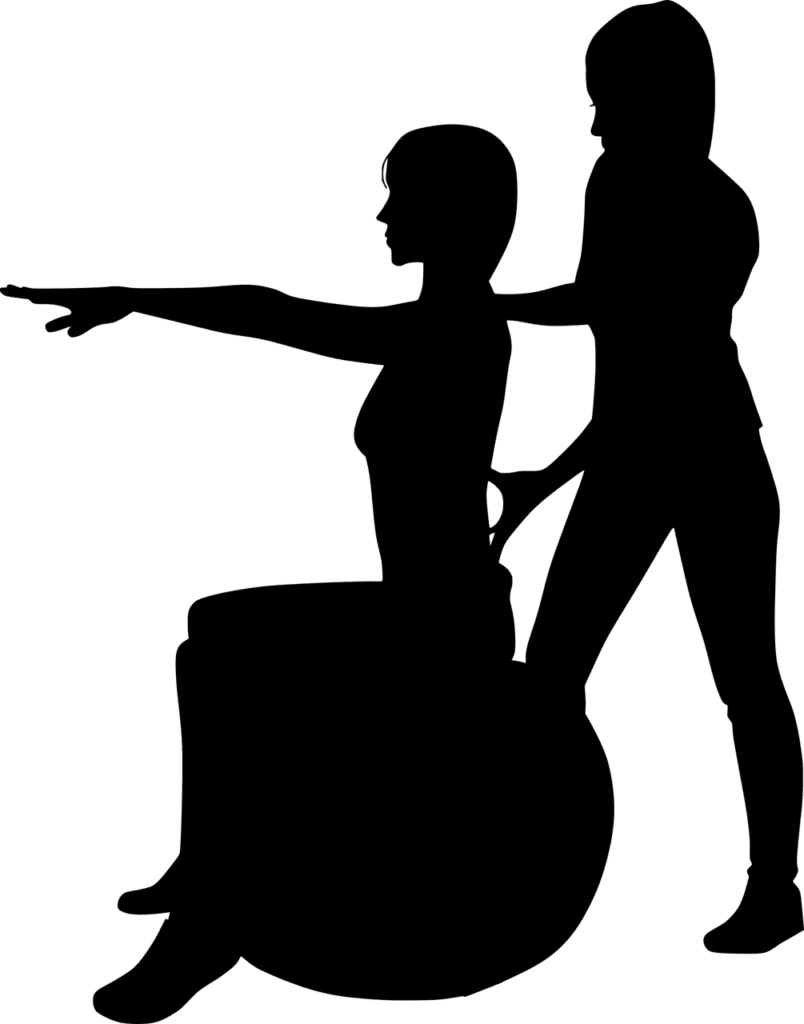 Helping You Reduce Pain
Customized exercises will help you with areas that have been injured or where you experience pain. Often Pilates will reduce pain through the targeted use of the proper movements.
Private Pilates to reach your goals
Schedule your first private class for only $39
Private Reformer Classes to optimize results
Do you want a Pilates body? Start your Pilates journey with a private Pilates class. Utilizing specialized Pilates equipment such as the Reformer, Chair, and Tower, you will get faster results with less strain on your body.
And with proper guidance and instruction, you are less likely to get injured when doing private Pilates on a Reformer. Compared to traditional exercises, especially gym workouts, the chance of an injury is much lower.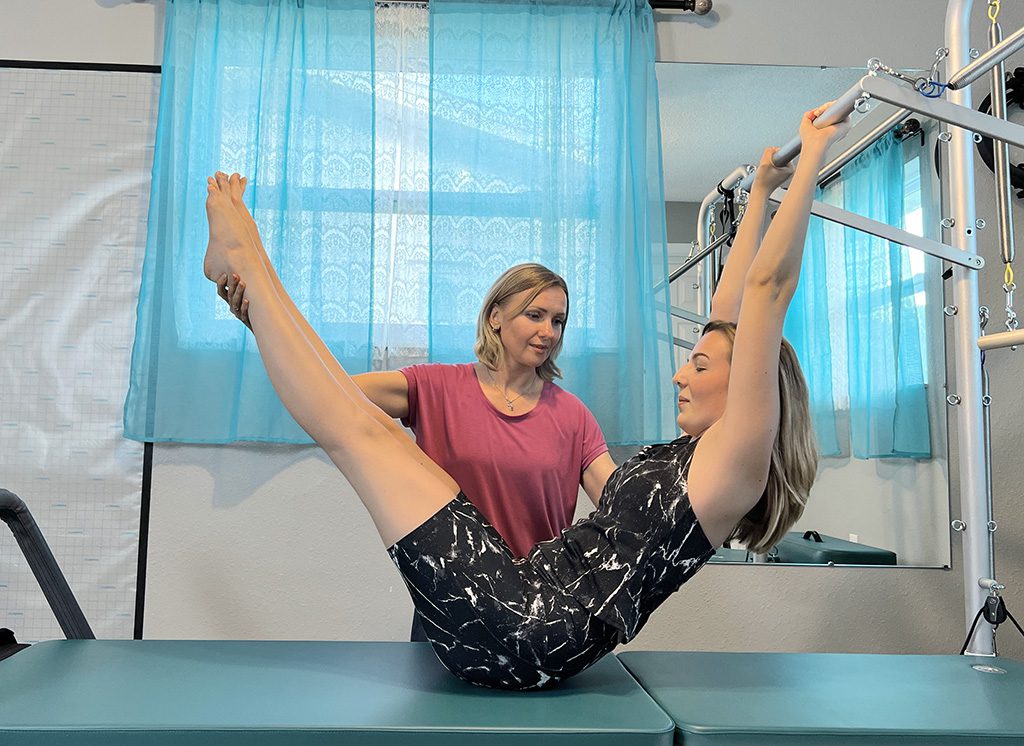 Using a Reformer Machine
A Reformer allows your Pilates instructor to target specific groups of muscles. When you are in your private Pilates class, your instructor will use this and other equipment. We have an Allegro 2, which is top of the line in Reformers. It offers many functions. And, it has a unique, movable foot bar that allows you to do more exercises than you could on a regular machine.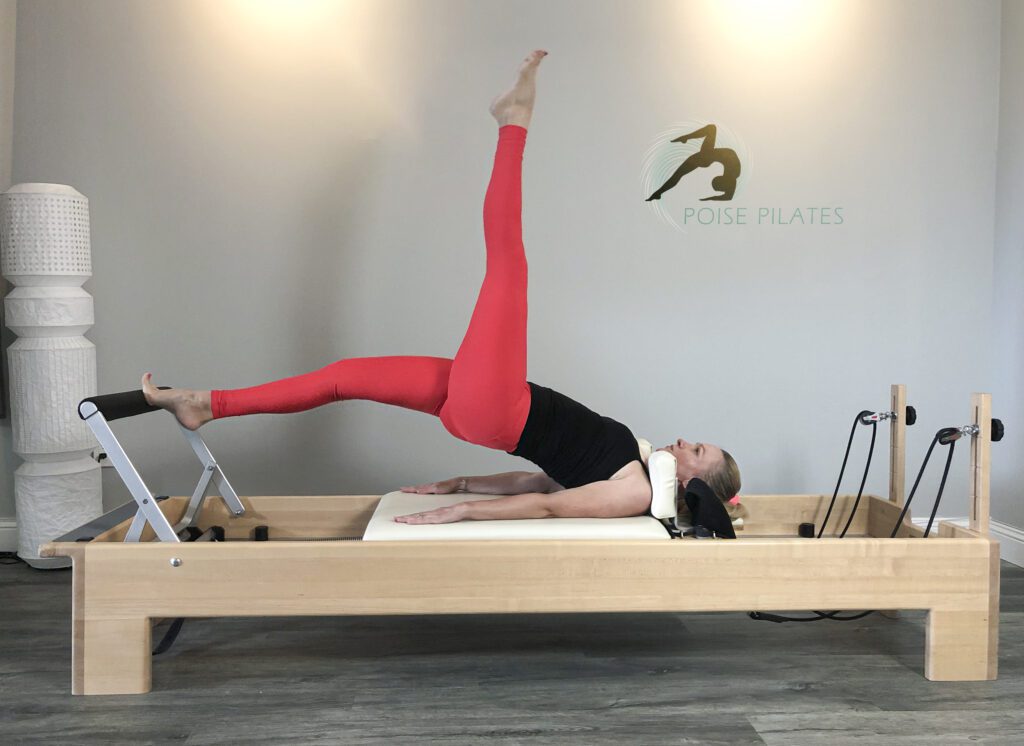 The Reformer is designed so that it's fast and easy to change settings for doing different exercises. It won't take long to set up for the next exercise. Also, the straps adjust evenly to make sure you are working both sides of your body in a balanced way.
Victoria is an excellent instructor. I first started doing Pilates to help me recover from a sports injury. Pilates is an incredible way to recover and stay fit, especially as you get older. I highly recommend training with Victoria if you are seeking a high quality strength and resistance training workout.
– Dina A.
Advantages of Using a Reformer in Pilates
The advantages of performing Pilates on a reformer include:
The machine provides support and resistance as needed.
Weight-bearing exercises are performed on it.
Cardio exercises can be done on it.
With the machine, you can target particular muscle groups and prevent compensating muscles from doing the work. This is key to Pilates.
Advanced exercises for whole-body movements.
You can work with other props used in traditional mat Pilates, including the magic circle, Pilates ball, Pilates Arc, and chair.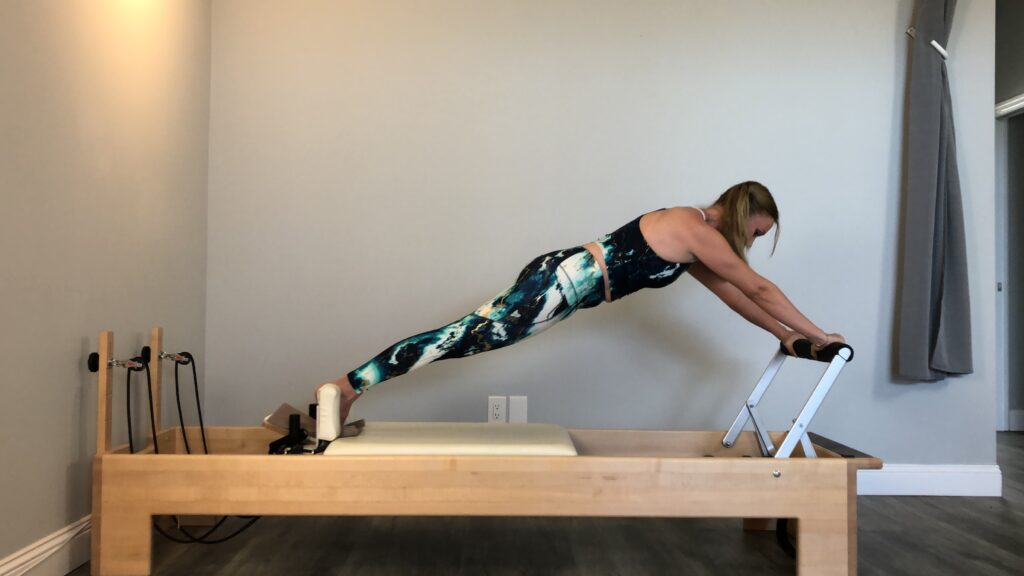 Your instructor will listen to your needs and create a private Pilates class for you.
Private Pilates Classes
Schedule your introductory private for only $39