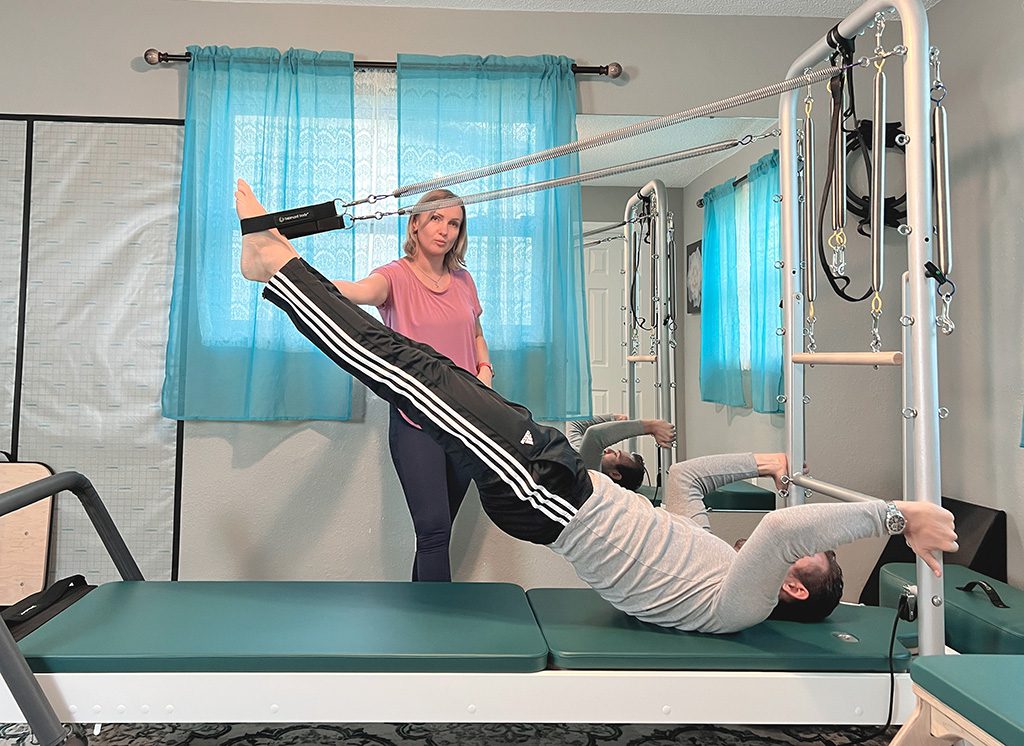 Why Does It Hurt When I Start Exercising?
Many people experience some pain or discomfort when they exercise. This can be due to many things including:
Muscle imbalances
Bad posture or alignment
Past muscle tears and strains
Inadequate movement in your day-to-day life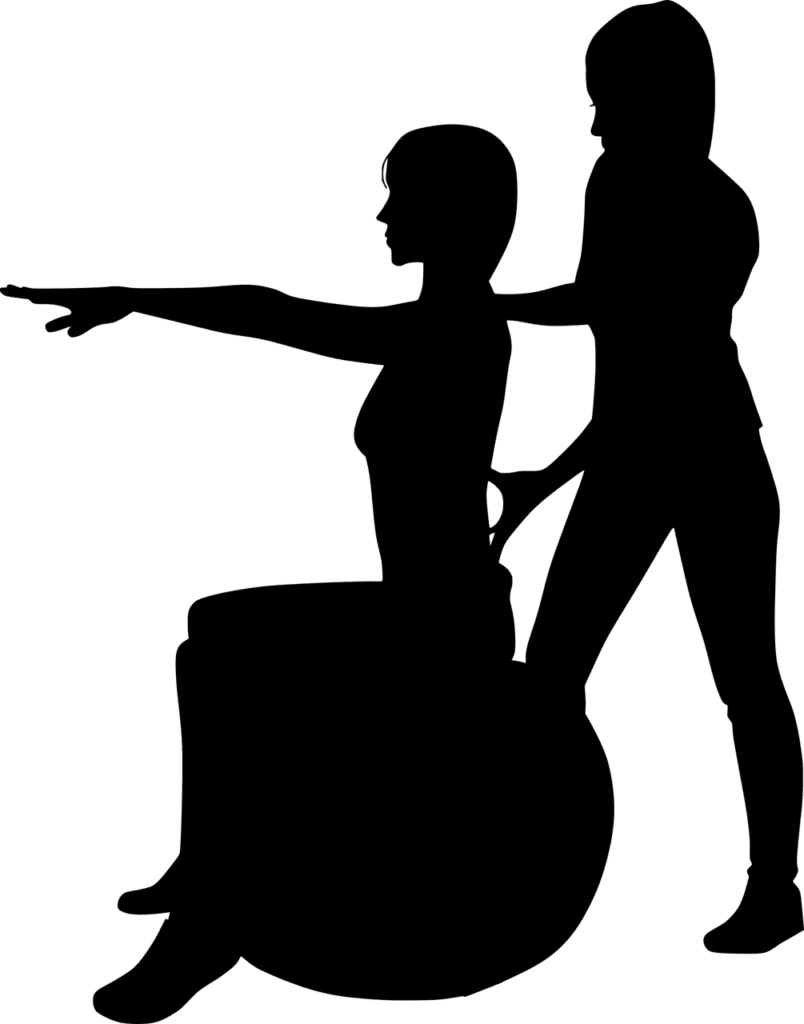 When someone has a job, sits behind a desk, and works on a computer 8+ hours a day, it is very difficult to get enough functional movement in their life. 30 minutes at the gym won't make up for 9 hours sitting behind a computer…
For a body to feel good and function optimally, you need to move your whole body daily. It's important to use all the muscles and to use them for the functions they were meant for. Inactivity leads to muscle atrophy and then when you do exercise, your body compensates and creates unhealthy patterns.
Begin Your Pilates Journey
Schedule your first private class for only $39
How do I get in shape if it hurts when I exercise?
This is where the value of private Pilates on a Reformer comes in. The Pilates Reformer is a very versatile machine. It provides support and resistance during movements. This means you are able to work a larger range of motion while maintaining correct form and alignment.
Just wait until you experience your first "Feet in Straps" exercise which combines core strength, hip mobility, leg strength, and flexibility all into one exercise. It feels amazing and will be different than anything you have experienced before!
When you are working with our private pilates instructor, we will help you to position your body correctly for each exercise. Executing the movement with the proper form is very important and we pay careful attention to helping each client with this. Things like correctly engaging your core while doing other movements can be the difference between success and failure. Positioning the pelvis so it is balanced can make all the difference.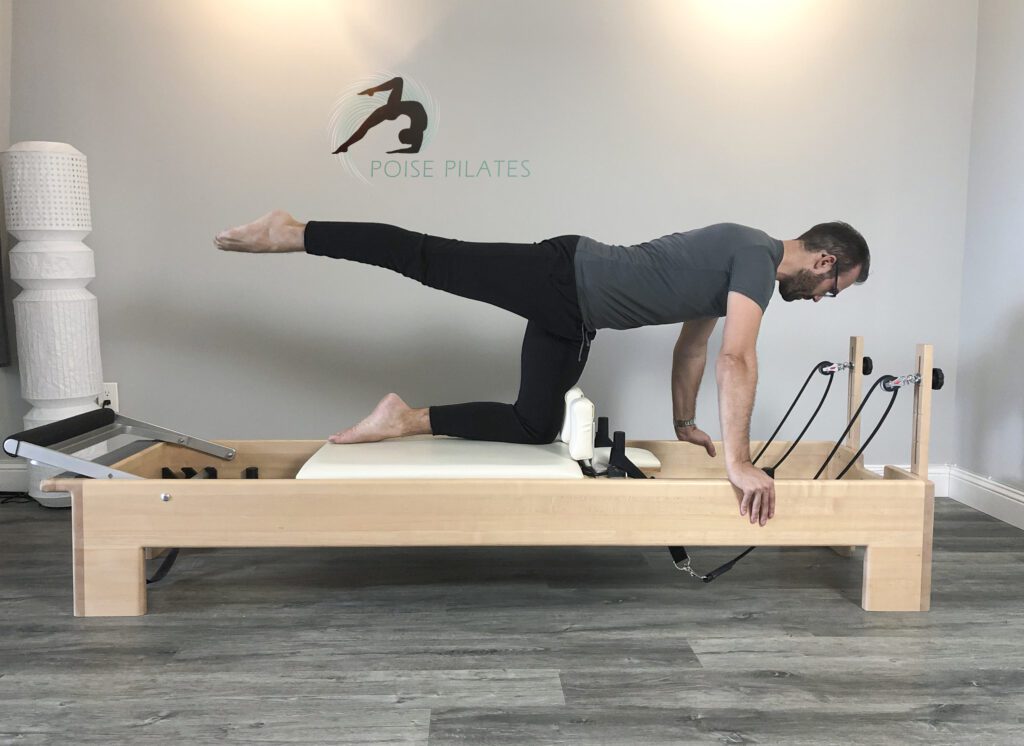 So, in summary:
Private Pilates on a Reformer can help you break the cycle of pain after exercising
By increasing strength, flexibility, and alignment, your body will function better
Learning how to work correctly through your core will give you surprising stability and strength
Victoria is an excellent instructor. I first started doing Pilates to help me recover from a sports injury. Pilates is an incredible way to recover and stay fit, especially as you get older. I highly recommend training with Victoria if you are seeking a high quality strength and resistance training workout.
– Dina A.
Advantages of Using a Reformer in Pilates
The advantages of performing Pilates on a reformer include:
Many exercises can be done in supine position – laying on your back
You can do weight-bearing exercises on it which are helpful for Osteoporosis
The machine provides support and resistance where needed.
Cardio, such as jumping, can be done on it.
Have you ever done pull-ups laying on your back? On our reformer, you can, and it feels great!
We can isolate individual muscles to target a particular area
Exercises can be combined to create a whole body movement
You can further customize movements with props used in traditional mat Pilates. This includes the magic circle, Pilates ball, Pilates Arc, and resistance bands.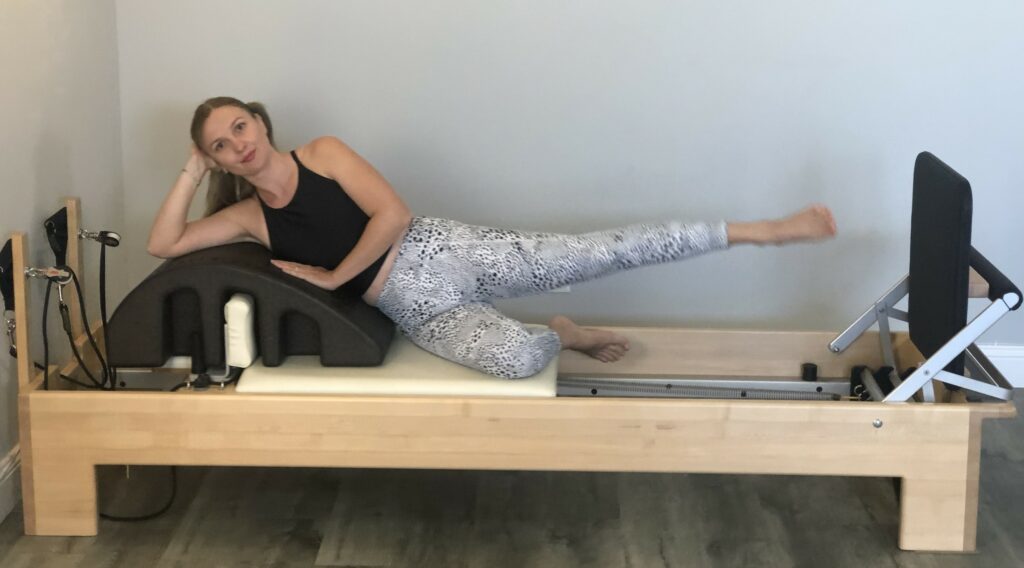 To make it easy to get started we have an introductory private Pilates on a Reformer class for only $39. You can experience for yourself what it feels like and start feeling better!
Private Reformer Pilates Classes
Schedule your introductory private for only $39