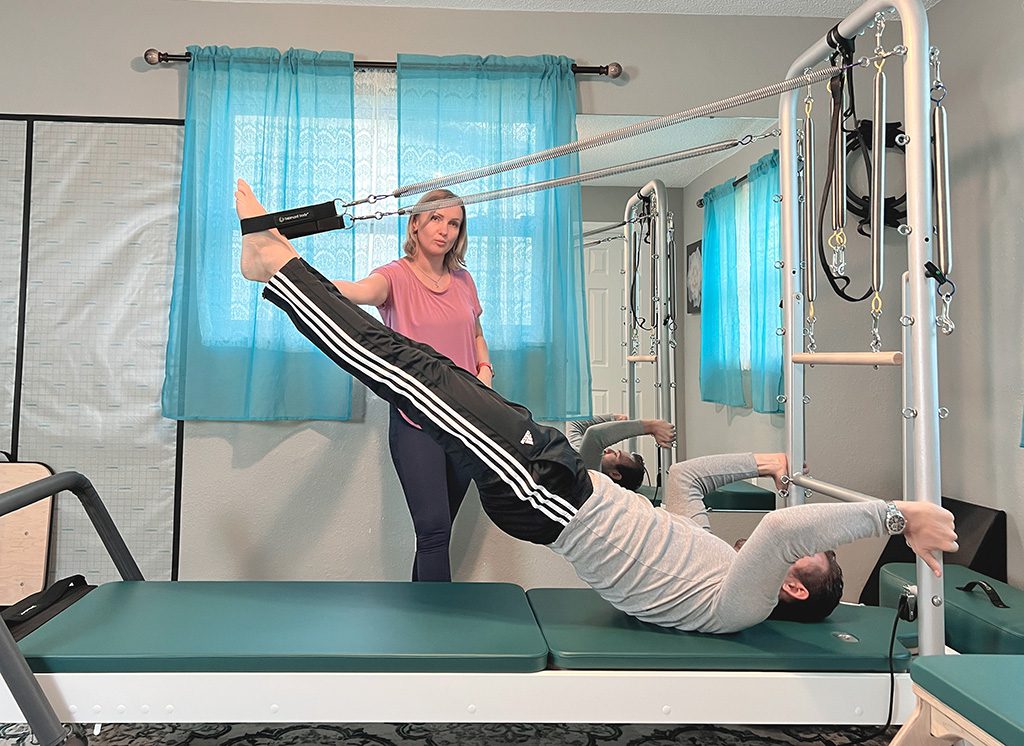 Should I schedule classes with a private Pilates Instructor, or just attend group Pilates classes?
It's a great question and one we often get from new students. Many are new to Pilates or have only done mat Pilates, and they are uncertain if they would be comfortable in a group class. Group classes can move quickly and it is difficult to customize the exercises to work with any injuries or limitations a client may have. In comparison, a private pilates instructor can make sure you have a solid foundation before moving to more complicated movements. For these reasons we typically recommend:
Begin with a private Pilates Instructor so you can learn the correct technique and form.
You will improve your core strength and get personalized help for any specific challenges you may have.
With more experience and knowledge you can make a more informed decision on if adding group Pilates classes into your routine makes sense.
What can I expect in my first private Pilates class?
Your private Pilates instructor will start with easier exercises and quickly adjust to your ability level so you feel the right amount of challenge. In this way, the quickest and safest results are ensured. By focusing specifically on any limitations or challenges you may be having, you can improve balance, strength, and stability. This will also protect against future injuries.
Begin Your Pilates Journey
Schedule your first private class for only $39
Private Pilates Instructor in Clearwater. Near Safety Harbor and Dunedin Florida.
We are located near Main Street and Belcher and we offer a $39 introductory private Pilates class. This is a full-length class where you will get to experience what Pilates has to offer and see for yourself if it is something you would enjoy pursuing.
Victoria is an excellent instructor. I first started doing Pilates to help me recover from a sports injury. Pilates is an incredible way to recover and stay fit, especially as you get older. I highly recommend training with Victoria if you are seeking a high quality strength and resistance training workout.
– Dina A.